Here at the Herrenhof I tell you stories about wine. Every wine is different, they are far away from mainstream and tell you about the vineyard, the soil, if it was dry and hot, or not. Those wines are a part of my personality. They also tell about people which took effect, about the year, hard work and handcraft. I want to invite you to listen to them.
All wines are fermented in wooden barrels, or at the red wines, in open top fermentors. Because of this natural and spontaneous fermentaton, the wines become more demanding, but gain enormously through bottle maturity. You should consider that!
Thank you,
Gottfried Lamprecht
To our Shop, please click on the bottles >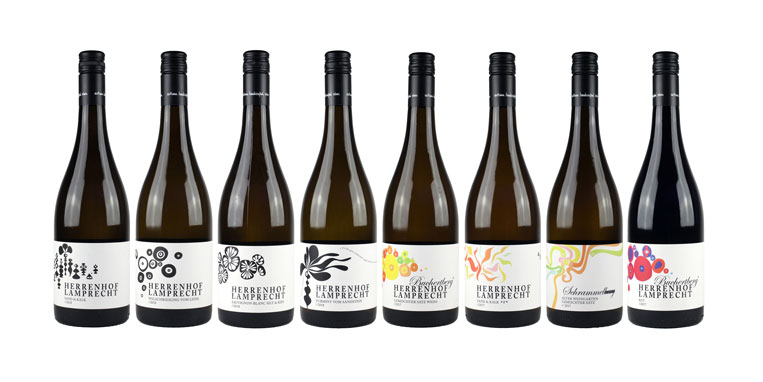 CdH = Crémant de Herrenhof (from December)
WB18 = Sand & Lime Pinot blanc 2018 >
WR18 = Welschriesling from Clay 2018 >
SB18 = Sauvignon blanc Silt & Gravels 2018 >
FU18 = Furmint from Sandstones 2017 >
BBW17 = Buchertberg White Field blend 2017 >
GBr17 = Sand & Lime reserve 2017 >
SCH17 = Schrammelberg old vineyard field blend 2017 >
BBR17 = Buchertberg Red Blaufränkisch 2017 >
Online-shop << >> (free shipping from EUR 250.-)
If you are interested in wines which are not in the shop anymore, please send me an email.
Wine & food:
All our wines match perfectly to food. We work very reluctant and natural in the vineyard and cellar. That's the way to archive wines which are unique, never exchangeable and match perfect to food.