PURe NAVIGATION:
– next seminar
– registration to a seminar
– PUR coupons
– Where to stay?
– PUR newsletter
The PUR seminar:
The pure taste and flavours of nature served on dishes, this is what Johann Reisinger knows best. (for max. 24 guests) In German speaking countries his skills are unique. He saves and concentrates flavours without any change. Johann Reisinger is pioneer in this kind of "new green" cusine and he is the Slow-Food ambassador of Austria.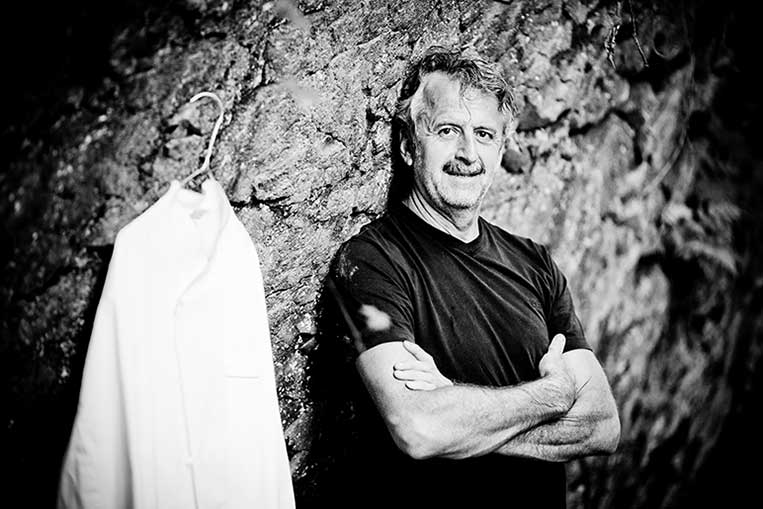 (Photo: Bernhard Bergmann)
There will be several "sessions" where unique and authentic wines in the glass meet pure flavours on the dishes.
no images were found
(Photostudio: Stefan Liewehr)
The Slow Food Terra Madre Day Seminar 2018 as a picture gallery
Photos by Bernhard Bergmann
The Slow Food Terra Madre Day Seminar on the 10th of december 2016:
Photos by Bernhard Bergmann

The next "PURE-session":
// PURe Seminar #26
the Slow Food Terra Madre Day seminar
on friday, the 6th of December at 5pm
there are only a few places left!

(!) Registrations to future seminars are always possible – just send us an email.
HOW TO BE A PART OF THE SEMINAR:
Please follow this link to the form. Please keep in mind, that your participation is done, when you have transferred the fee of 69 euro per person on following bank account – IBAN: AT90 3849 7000 0044 8068, BIC: RZSTAT2G497, bank: Raiba Markt Hartmannsdorf.
If you have questions please use my contact details on the right side.
---
Please like our Facebook-Page of the PURe seminars!
PUR-coupons: That's the ideal coupon for all consumption-inspired people, who want to educate oneself in special and authentic culinary. The PURe coupons are ideal presents for people who love to eat and learn all things about culinary and wine! > to our webshop.
Overnight stay:
We have also the possibility for you as a guest to stay in Markt Hartmanndorf for the event. It makes tasting of wines and other spirits much easier.
Shuttle service by request (+4369917149689).
Where to stay..
..at family Zoller
..at restaurant Gruber
Subscribe to our PURE newsletter
The principles for our PUR seminars – © Johann Reisinger: