OPEN KELLERTÜR 2019:
A sensual combination of modernity and tradition at the Herrenhof.
We invite you to taste with us all new and fresh bottled wines!

Learn about the farm, the place of our work, where the wines are coming from, the people and why our wines are so unique.
We open our wine cellars for you. Taste with us all new wines + regional delicacies. Look forward to a gemuetlich afternoon with us at the Herrenhof.
When? on the 29th of June, 2019
Around? from 2-7pm
Where? in the old wine cellar at the Herrenhof
What? we are going to taste all current bottlings + some specials from older vintages!
Das Event auf Facebook <
The culinary well-being is provided by the Posch family.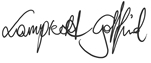 taste – listen – entertain – enjoy
We are looking forward to it!